What I Like About You
---
We all have more in common than we have in conflict
---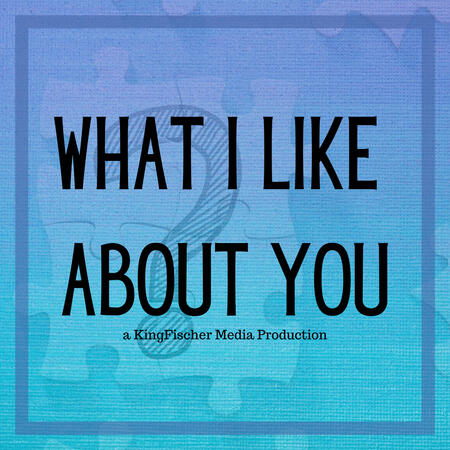 About The Show
We believe that all of us have more in common than we have in conflict. We have conversations with people from all walks of life, who do not appear to have much in common with us, and attempt to discover common ground.
---
---
Our Latest Episode
---
Patrick Monette is a Master's Level Licensed Mental Health Counselor and Certified Alcohol and Substance Abuse Counselor specializing in individual, group and couple therapy and maintain a private practice in Plattsburgh, NY

He is also the host of the Friday Night Feels podcast, and an all-around wonderful person!

He brought a surprising and sincere warmth to his time with us that we found... comfortable, for lack of a better word. He has a true passion for the well being of others, and isn't afraid to share from his own experiences. His outside-of-the-box thinking is "good" different, not just different for the sake of...

To learn more about Patrick, please visit his website www.patrickmonette.com
---
Listen to the podcast
---
Upcoming Episode
---
Tiffany Olson reminds us that it's ok for women to feel sexual pleasure.

She shares how her own traumatic experiences led her to discover the importance of consent, and how we often misunderstand its value.

We chat about sexual discovery, rape culture, and what does/doesn't feel good sexually and emotionally.


Episode will be available April 14
---
Social Media / Contact
---
Be our guest
If you'd like to speak with a producer about being our guest on the podcast, you can schedule a Zoom meeting here!
---
© KingFischer Media. All rights reserved.